Concrete Batching Mixer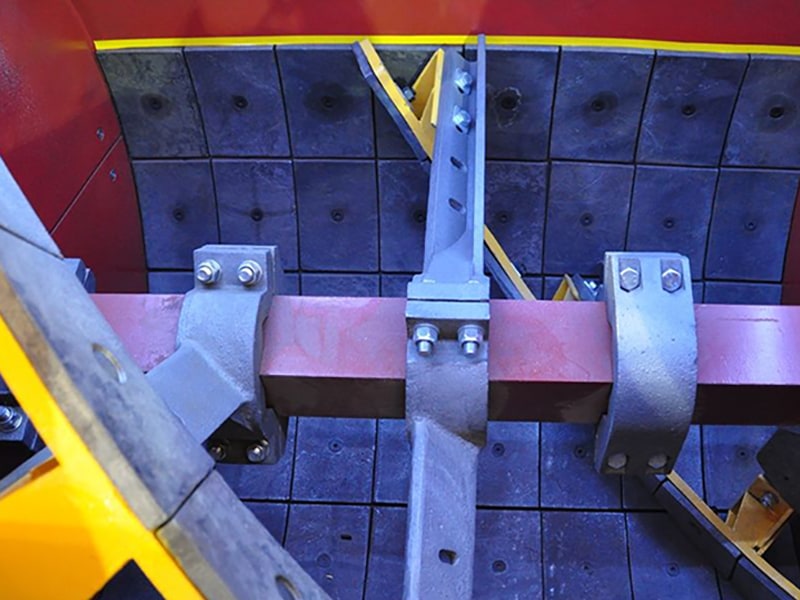 Concrete batching mixers are machines that are widely used in order to carry ready concrete. It is a construction machine that was produced in order to take the concrete to the construction site in a short time. Concrete batching mixer prevents the mixture from drying by mixing the concrete and similar material in the cylindrical section behind the concrete mixers. Concrete batching mixer is a kind of transport vehicle which has with dry or wet concrete carrying types. These dry type mixers load the aggregate and cement mixture and after reaching the construction site where the concrete will be poured, add the required water and make the mixture to take the wet concrete form. In this way, the concrete should be poured within 2 hours after preparation. However, since the number of concrete plants is increasing, due to the presence of a power plant close to each site, the problem of the concrete being late for pouring is eliminated and the concrete can be shipped in wet condition. This tool is a tool that carries the mixture of aggregate and cement in the construction sector. Ready Mixed Concrete is a semi-finished construction material that must be consumed within 2 hours from the date of production with the help of special additives. Therefore, the concrete must be transported to the place where it will be used in time and without losing its properties. The fact that fresh concrete can be delivered in a timely manner to the casting point at the construction site without losing its properties is also possible with truck-like vehicles which are specially designed for this purpose.
Important Points of The Concrete Batching Mixer
Transmixer was designed by an American immigrant of Turkey and later developed, adding a variety of features, shortly after the beginning of the century, to be used in the construction of Ready-Mixed Concrete. Concrete Batching Mixers are very complex tools that require the user to be trained. For this reason, users must learn to care for the vehicle through a certain training and follow the rules of traffic.