Concrete Batching Plant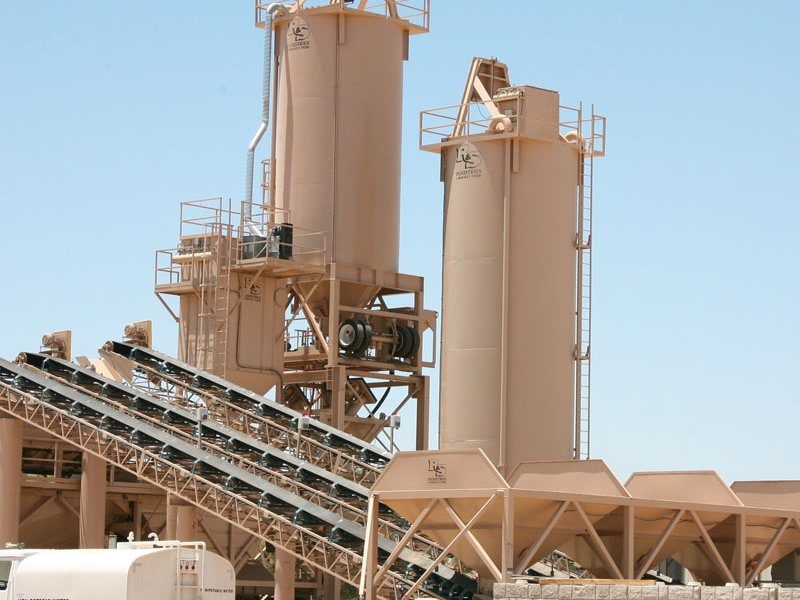 A concrete batching plant, also known as a batch plant or batching plant, is a device that combines various ingredients to form concrete.Some of these inputs include sand, water, aggregate (rocks, gravel, etc.), fly ash, potash, and cement.
Concrete batching plant is composed of material supply, weighing, mixing and electric control system, with the optimized design of the concrete batching plant, it can be overall transferred and moved by the towing vehicle. Hauling small mobile concrete batching plant with running system is special construction concrete equipment designed independently by our company. It can be installed quickly on site. This batching plant integrate mixer, batching system, running system, feeding system, weighing system, cement silo, screw conveyor and all the necessary equipment into together, installing on a transport chassis.
There are two types of concrete batching plants:
Ready mix plants
(A ready mix plant combines all ingredients except for water at the concrete plant. This mixture is then discharged into a ready mix truck (also known as a concrete transport truck). Water is then added to the mix in the truck and mixed during transport to the job site)
Central Mix Plants
(A central mix plant combines some or all of the above ingredients (including water) at a central location. The final product is then transported to the job site. Central mix plants differ from ready mix plants in that they offer the end user a much more consistent product, since all the ingredient mixing is done in a central location and is computer-assisted to ensure uniformity of product.)
A concrete batching plant can have a variety of parts and accessories, including but not limited to: Mixers, cement batchers, aggregate batchers, conveyors, radial stackers, aggregate bins, cement bins, heaters, chillers, cement silos, batch plant controls, and dust collectors etc.