Definition of Crusher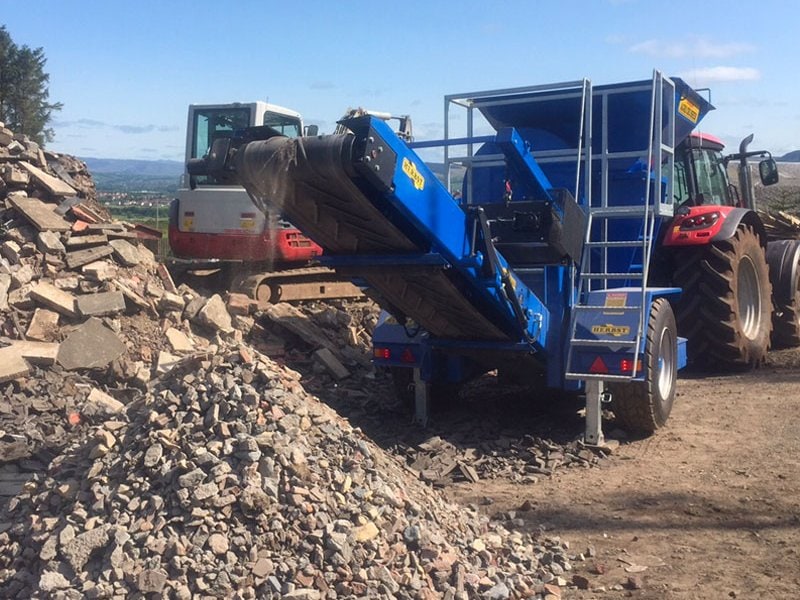 Crushers are machines that break medium and high hardness materials and bring them to asphalt and concrete aggregate dimensions. The crusher can perform primary, secondary and tertiary crushing with three-stage crusher pendulums.
Types of Crusher
Crushers diveded into two main categories. These are determined according to usage. They are basically fixed crushers and mobile crushers.
Mobile Primary Jaw Crusher
Since the late 20th century, tens of thousands of Mobile Primary Jaw Crushers equipped with quality jaw crushers have been installed all over the world. From single machine running to multiterminal online application, Mobile Primary Jaw Crusher can satisfy customers' diversified demand.
Crawler Mobile Crusher
As crushing and screening equipment, Crawler type Mobile Crushing Plant with pedrail can move on the production site automatically. This patented machine is possess of mature idea and accurate system, which can be adapted to mountainous region, wet land, etc. landforms.
Mobile Impact Crusher
Mobile Impact Crusher can process medium hard stones, and final products can be used in road, bridge, construction and water conservancy, etc. industries. As one process of crushing work, mobile Impact Crusher can meet different requirements about capacity and output size by changing models.
Secondary Cone Crusher
Based on interchangeability and associativity of crushing unit and screening unit, crushing and screening mobile crusher can realize complex processing technology. Whether first crushing and then screening or first screening and then crushing, this machine provides efficiency and convenient operation mode.
Mobile Vibrating Screen
Mobile Vibrating Screen is equipment providing screening work for coarse crushing and medium crushing. By changing the model of screening plant, we can get final products with different ranges. And because of the adjustability, this machine can be used in more industries.
Primary and secondary crushers which are designed to break all kinds of materials, regardless of hardness and abrasiveness. They are jaw crushers that stuck and crush the material by means of the elliptical movement of the movable jaw between the stationary and movable jaw. It is the most preferred of primary crushers with its settings made by hydraulic system and also its high performance and efficiency.