Different Concrete Plant Types Production in a Short Time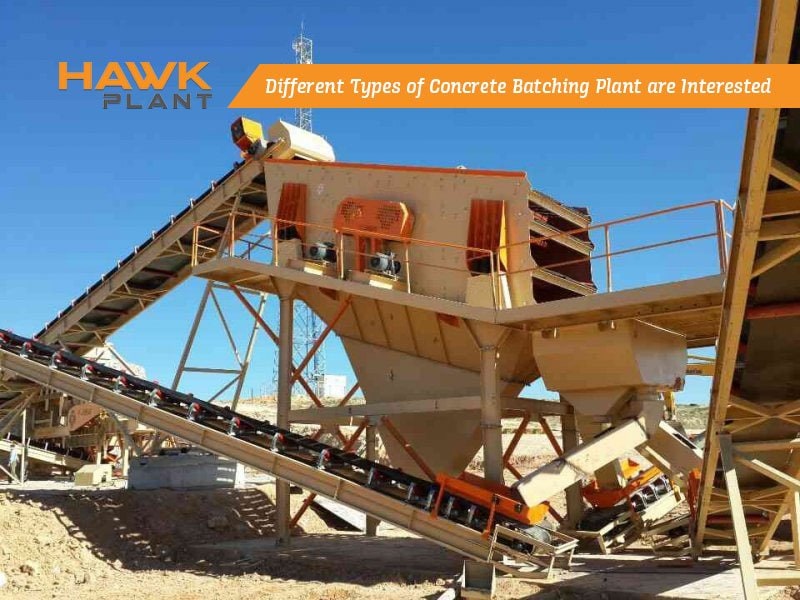 The structures which are active for the production of the concrete in sufficient quantities are named as concrete batching plant. It has a very uncomplicated working principle. The aim is to produce concrete both in quality and fast. Materials are not prepared with the eye procedure. A number of experiments are carried out. After this, the formula of the concrete to be produced emerges. The current formula is taken by the operator of the plant. Then the weighing process begins. After the mixture, ready-mixed concrete emerges. The concrete batching plant is divided into different groups with quite different properties. You can choose the most suitable one for your company and start production immediately.
What is the type of concrete batching plants?
Most of the firms that choose a narrow area for the production of concrete process with a compact type concrete plant. This product, which is also described as environmentally friendly, is especially preferred as it performs a fast production. In addition, it is used with one operator. It does not lose its efficiency in all seasons and in all terrain conditions. Also the costs are not very high. Does not force companies' budgets.
The mobile concrete batching plant can be easily transported from one place to another. The design is very stylish. Can be installed without concrete. It attracts attention with its high efficiency features. The latest system has computer technology. Automation is very successful. It produces concrete in a very fast and high quality way. Nowadays it is often preferred.
Another plant is known as the stationary concrete plant. Capacity is higher. No mobile feature.
The dry type concrete batching plant does not mix in the mixer tank. These things are carried out in a truck. It is used both in house construction and in dams. It stands out with the costs which are very cheap. There is no difficulty in the installation. There is little need for concrete in the installation phase. In this respect, it is a very advantageous type of power plant.
Company Services
We are serving our esteemed customers by establishing facilities known as concrete batching plants. We design the plant in accordance with the needs. In particular, we provide support for the infrastructure, we guarantee to be on your side in all kinds of questions.