Impact Crusher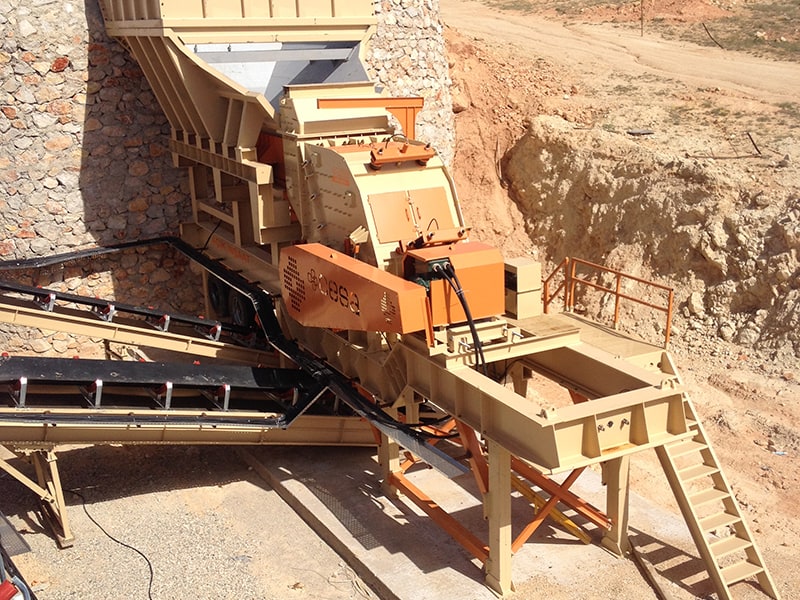 An impact crusher is a piece of heavy construction equipment people can use to reduce the size of things like rock, waste concrete, and similar materials.
The operator feeds chunks of material into the machine's hopper and it crushes them, turning the pieces into small chunks of a more uniform size. They can be run through another crusher to make them even smaller, or used as-is, depending on the setting. Numerous companies manufacture impact crushers, including large stationary models, as well as portable equipment for job sites. One use for an impact crusher is in the processing of raw materials like those associated with mining. Smaller pieces can be made more compact and are easier and more efficient to transport. The reduced size can also make it easier to separate materials by type, allowing people to remove useful materials and discard the rest. An impact crusher can be located on-site, allowing for rapid materials processing before transportation away from the facility.
Important Knowledge About Impact Crusher
Like other heavy equipment, an impact crusher can be very dangerous. These machines operate at high speed and can break up very sturdy materials, making them potentially risky for people to work around. People usually need to wear eye and ear protection to prevent injuries and must use caution around the equipment. The machine usually has an emergency stop for situations where people fall into the crusher, allowing personnel to quickly halt operations for a rescue or recovery operation. Because users of impact crushers must be very careful and should guarantee their safety. Besides all this information about impact crushers, it is the most productive type of dryer used in the market. The initial investment cost is relatively lower. Service and maintenance costs are also easy and inexpensive.