Concrete Batching Plants Work with Technological Infrastructure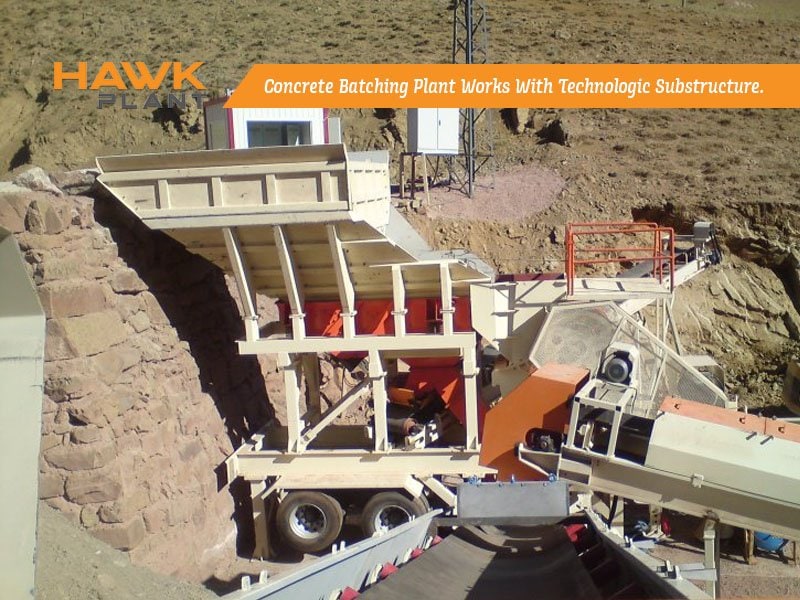 Concrete batching plant is a technological facility known for its different advantages. Its task is to produce concrete. The materials required for concrete are broken stone, aggregate, water, sand and cement. It is very important how much of them will be used. Quantities are determined by the concrete plant. No chance to get a job. It is possible to produce too many cubic meters of concrete during the day with the fast system. It is usually established outside the city and away from the living area. Installation procedures do not last long. Equipped with technological systems. There are different types. It has building materials such as silo, feed band, coil, weighing tape and bunker. It also has an automation system.
How Does Working Concrete Batching Plant?
Firstly, a set of materials are prepared for ready-mixed concrete.
It contains additives, water, cement and aggregate.
Then examine how compatible these are with each other.
Mobile concrete batching plant can be preferred during production. There are also different ones.
After completing the tests, the operator is given a formula number.
The computer system is activated immediately after this.
After weighing, the materials are transferred to the mixer tank.
After the mixing of enough chemicals into the production begins.
When concrete obtains a homogeneous image, the process is terminated.
The product poured into the mixer is ready.
The main thing to note here is that the mixer does not get too tired. Thus, the plant will operate in a better capacity. The prepared concrete is now ready for use. It can also be preferred for dry type concrete batching plant except mobile.
What is the type of concrete batching plants?
Today, many different types of concrete plants are used. Accordingly, the "mobile concrete batching" plant stands out with its easy installation and movable features. Compact type concrete plant is another alternative. It is preferred by many dam companies. There is also an option such as a stationary concrete batching plant. It provides high efficiency. In addition, production is carried out in narrow spaces with dry type concrete batching plant.