What is Ready Mixed Concrete?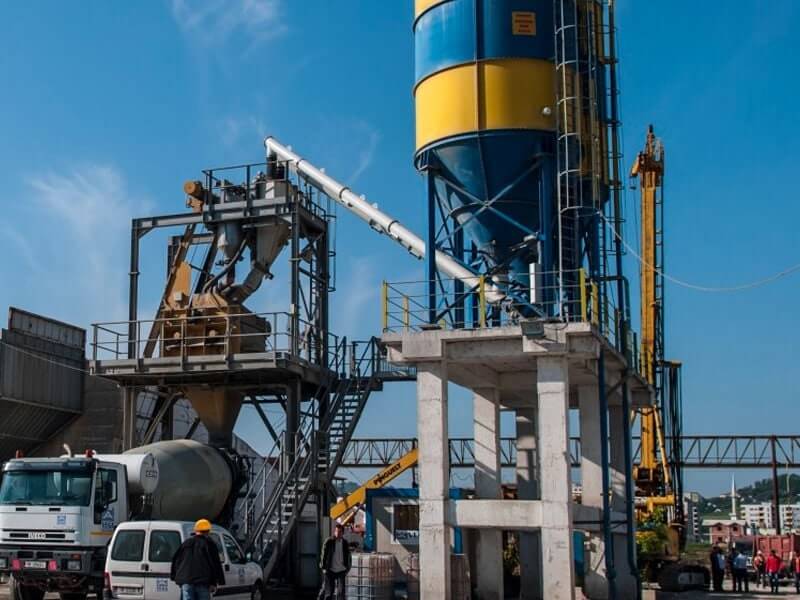 What is Ready Mixed Concrete?
Ready mixed concrete is particularly advantageous when small quantities of concrete or intermittent placing of concrete are required. Ready mixed concrete is also ideal for large jobs where space is limited and there is little room for a mixing plant and aggregate stockpiles.
Types of Ready Mixed Concrete
There are three principal categories of ready mixed concrete:
Transit mixed (also known as truck-mixed) concrete, materials are batched at a central plant and are completely mixed in the truck in transit. Frequently, the concrete is partially mixed in transit and mixing is completed at the jobsite. Transit-mixing keeps the water separate from the cement and aggregates and allows the concrete to be mixed immediately before placement at the construction site. This method avoids the problems of premature hardening and slump loss that result from potential delays in transportation or placement of central mixed concrete. Additionally, transit-mixing allows concrete to be hauled to construction sites further away from the plant. A disadvantage to transit-mixed concrete, however, is that the truck capacity is smaller than that of the same truck containing central-mixed concrete.
Shrink mixed concrete is used to increase the truck's load capacity and retain the advantages of transit-mixed concrete. In shrink-mixed concrete, concrete is partially mixed at the plant to reduce or shrink the volume of the mixture and mixing is completed in transit or at the jobsite.
Central mixed concrete: It is also called central batching plant where the concrete is thoroughly mixed before loading into the truck mixer. Sometimes the plant is also referred as wet-batch or pre-mix plants. When moving the concrete, the truck mixer acts only as a mixer
When the ready-mixed concrete reaches the construction site, it is frequently remixed to ensure that the appropriate precipitation is obtained. However, the remixed concrete tends to be set up faster than the concrete which has been mixed only once. Materials such as water and some additives are often added to the workplace at the workplace after blending to ensure that the specified properties are obtained before placement.