Vibrating Screen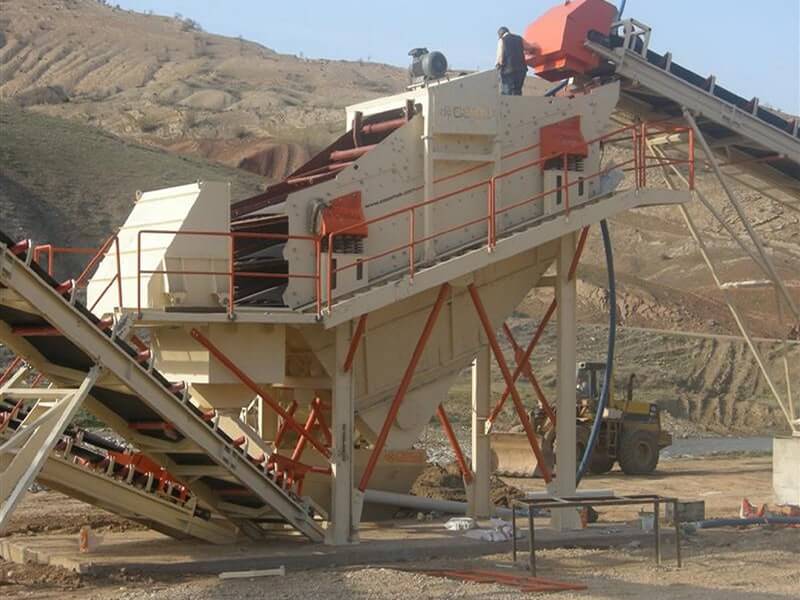 What is vibrating screen
Vibrating screen systems used in crushing and screening plants are used to separate the materials extracted from these systems. The vibrating screens differ according to their capacity and characteristics from the top to the middle, the driven and the grate screen. Customers can contact with companies for high capacity vibrating screens. All of the mines have crushing and sieving systems. In this system, ores are minimized by means of crushing machines in order to be sized according to the need. Screening is the whole process of separation according to the size of the broken materials. Wherever there are crushing and screening facilities, it is available in the sieve. Screens are used for two purposes. The first is to separate the unwanted material and the second is to classify the desired material according to their size. Sieves used for classification are called vibrating screens.
Wowking Principle of Vibrating Screens
Vibrating screens can be operated at high speeds with vibration systems. If we mention the working principle; The sieve is connected to the main body by coil springs. The materials placed on the machine are accelerated after entering the sieve and they are spread evenly on the sieve. The smaller materials are sieved at the bottom, the larger parts are separated by moving the sieve slowly. The sieves can be up to 4 times depending on the type of product. When requested, coil springs can be changed. These systems, which are extremely simple to install and dismantle, are very easy to use. Sieves depending on the type of use; Horizontal and prone are the two models. Horizontal vibrating screens move linearly with 0 degree slope; The inclined screens move circularly at an angle of about 20 degrees. The vibrating screen is a very easy to maintain tool. Thanks to the stairs around the screen, both maintenance and part change are easily done. The sieves can be of a fixed type for use in crushing and screening plants, as well as in mobile for use in uneven and narrow spaces.