Explanation of Crusher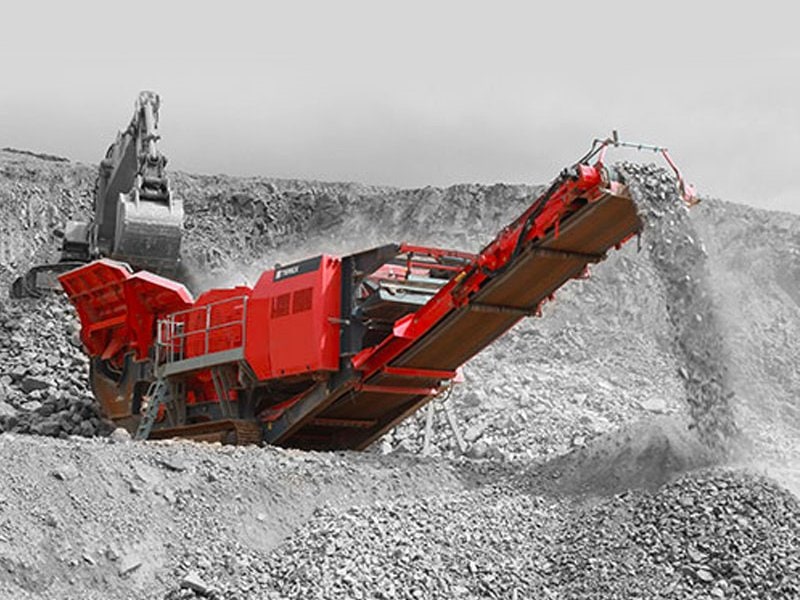 Crusher is a type of crusher used as a primary crusher in mining industry. This crusher is made up of two jaws, one of which is movable and the other of which is still, makes the material between the jaws suitable for secondary crushing by applying pressure. It is the most widely used type of crusher in the market. The initial investment cost is relatively low. Service and maintenance costs are also easy and inexpensive. However, it works with lower efficiency than its equivalent primary impact crushers. Crushers are collected under specific headings among themselves. Crushers are collected under specific headings among themselves. There are various crushers in terms of their functions, working principles, powers and purposes. It is important to know these varieties to understand what is the crusher. Six types of crushers can listed like below. Jaw crushers, primary impact crushers, secondary impact crushers, tertiary crushers, vertical shaft impact crushers, cone crushers
Types of Crusher
It is very important to examine the types of crushers to fully understand the crushers. In this point, two types of crusher will be examined as example. These types are jaw crushers and primary impact crushers.
Jaw Crushers
They are primary and secondary crushers which are designed to break all kinds of materials, regardless of hardness and abrasiveness. They are jaw crushers that stuck and crush the material by means of the elliptical movement of the movable jaw between the stationary and movable jaw. It is the most preferred of primary crushers with its settings made by hydraulic system and also its high performance and efficiency.
Primary Impact Crushers
They are the high capacity rotary crushers that work with medium-hardness and low-silica materials with high reduction and cubic rate. It is used for breaking large size stones thanks to special alloy packages and crushing plates. It is used in primary and secondary stages in practice; Especially in primary applications, the high rate of fine material produced by jaw crushers decreases the secondary level of crumple and therefore secondary crushing does not require in some applications.