It is not so hard with by concrete batching plant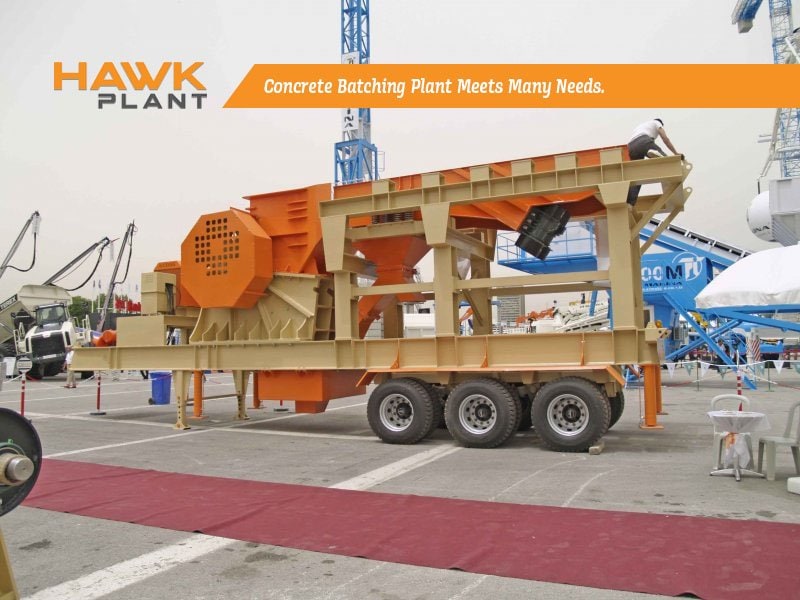 The most basic material needed for construction is ready concrete. Ready-mixed concrete companies produce this with their concrete batching plants. In the structure, there is cement, crushed stone, gravel and water. The issue of how much of these will take place after the experiments in the power plants, a special formula is created for this. Ready-mixed concrete can be used in all areas. All of the buildings benefit from this material. In addition, the dam companies, again work with this product. The quality may vary. It is produced in concrete batching plants. Prepared after a number of calculations.
How Ready Mix Concrete Produce?
The way to be followed in the production of ready-mixed concrete is as follows;
Ready-mixed concrete companies make a test of how appropriate and compatible the materials are. This test results in a formula. Production is done with the current formula.
Weighing materials is a very important stage.
Mixing is then done.
Turkey ready-mixed concrete companies, they obtain the product with mixer.
Then the concrete must be taken into the leak-proof containers.
Transport of Ready Mixed Concrete
We see that single type trucks are used in the transportation of ready-mixed concrete. These are known as mixers. So behind it, there is a safe specially designed for concrete. The mixer chassis rotates continuously. Such a precaution has been taken against the drying of the concrete during the transportation period. In addition, another measure is to add water into the concrete.
Ready Mixed Concrete Application Areas
Ready-to-use concrete is preferred in the construction of all kinds of buildings.
Since it is a durable material, it also serves very successfully during the construction of road and pavement. Has an aesthetically elegant look.
Ready-made concrete stands out in the construction of stadiums and large and massive dams.
ADVANTAGES OF READY-MIXED CONCRETE
Prices of ready-mixed concrete are not very expensive. Available in accordance with the budget. The area of use is common. Very durable. It is very simple to shape because it does not dry immediately. Ready-mixed concrete can be poured up to the highest floors. Can be improved with additives.