What is the meaning of Concrete Batching Plant?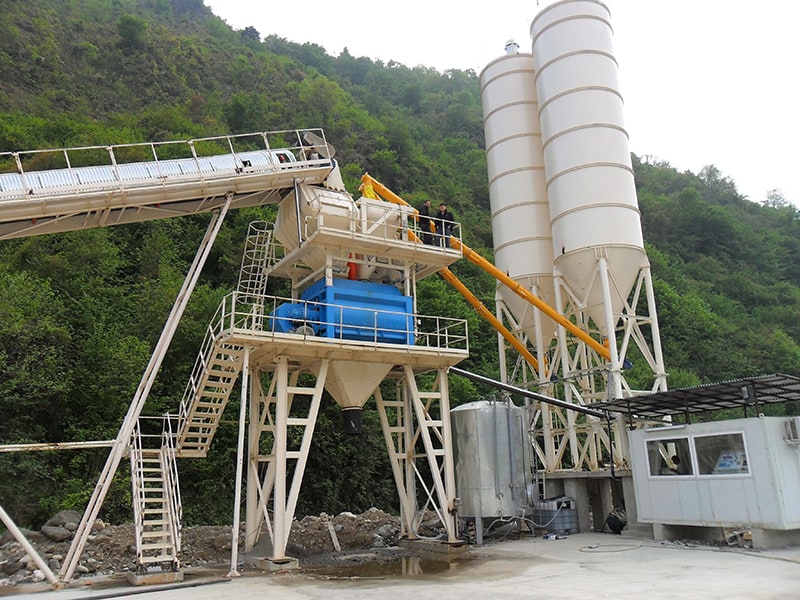 Concrete batching plant is designed for Ready-Mixed Concrete production. It is extremely easy to receive concrete with this type of batching plant. It has the ability to mix all kinds of materials successfully and in full determination. Concrete batching plants are usually established outside of the cities. Models and types of concrete batching plants are vary. Its capacities may be different. In the infrastructure of concrete batching plants the latest system technologies is using. In a concrete batching plant, aggregate bucket, mixer feeding band, cement coil, aggregate weighing band, aggregate bunker, cement silos should be placed. The working principle is very simple, not complicated. After a short training in automation, concrete batching plant can be used easily.
Producing concrete with concrete bathcing plants
The main task of the concrete batching plant is to produce concrete. There are some stages of concrete production. Compact type concrete batching plant can be used for production. Also there are different facilities too. A number of substances are required for the production of concrete. The most important of these is cement. Water, other additive products and aggregates should also be noted. The quality of these components is very important. They must all be the same or very close to each other. Some experiments are essential before starting production. A formula shoul be determined after these experiments. This formula calculates how much of the material shoul be used. The operator starts the operations with the help of the computer. The weighing action is applied at the beginning of the process. After that, all products are placed into a mixer. This is where the mixer comes in. In this way, the production of concrete is completed. It is necessary to choose the most suitable type of concrete plant and complete the installation.